Who We Are
Thomas Pump Co. was established in 1920 by John and Stanley Thomas, brothers from Vincennes, Indiana and graduate mechanical engineers from the University of Illinois.
The company started out as a design and build consulting engineer company, concentrating on local municipalities for both water and waste water pumping stations, as well as designing and installing many of the local golf course irrigation systems.
Thomas Pump Co., Inc. operates today as a true pump representative, selling all types of pumps and using it's 80 years of experience to best select the correct pump for each application.
What We do
Below are samples of some of our recent projects.

Duplex Pump Package
Close Coup Glycol Systems With Air Scoop Expansion Tank for Plymouth TUB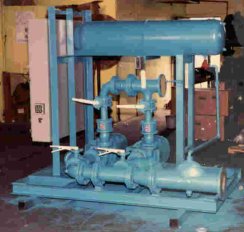 Simple Water Seal Unit Pump Package for Metropolitan Sanitary District of Chicago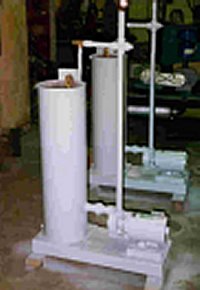 Patterson Pump Split Case 4000 HP. 400 rpm's Roseland Pump City ,Chicago IL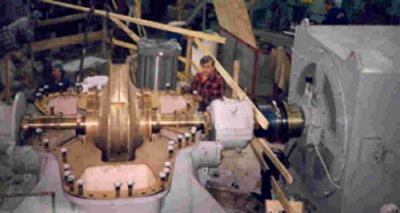 Methane Blower Package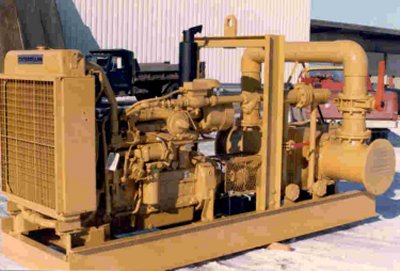 Blower Package 100 HP Waste water Treatment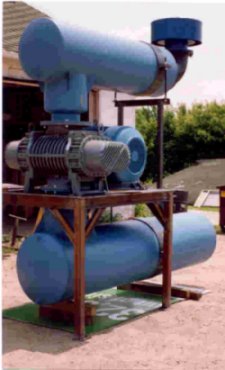 Duplex Pump Package -Cooling Tower for the Wrigley Gum Company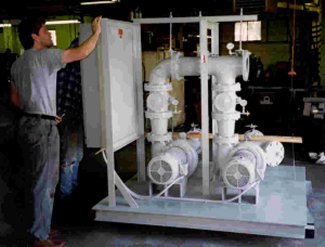 Quint-Plex Pump Package Cooling Tower Pumps UNR- Leavet Tub Company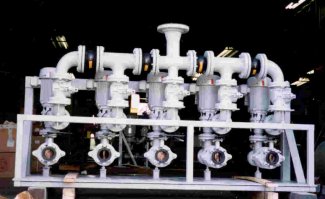 Tank for UNR-Leavet TUBS Company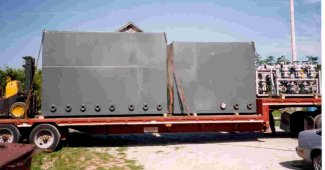 Triplex Pump Package System Cooling